Paintings >Statue of Liberty 1923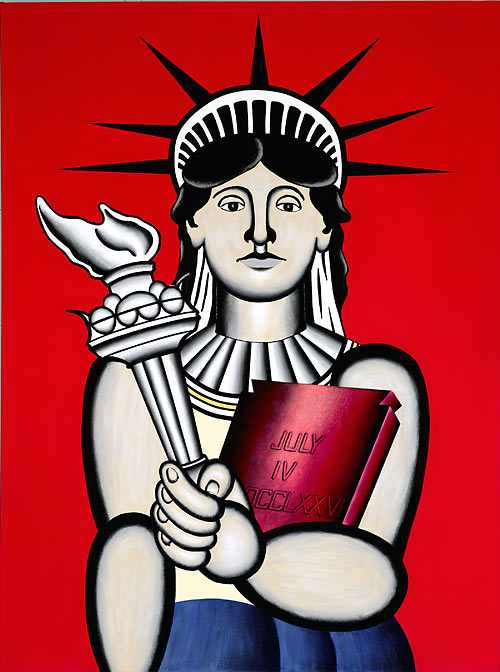 Statue of Liberty 1923
In the Spirit of The Four Davids, Michael has continued Mixing Mediums—the Mediums of Sculpture and Painting.
Similar to The Four Davids, he is utilizing a Famous Statue and a Historical Painting Style for inspiration. In this instance, the Statue of Liberty and Fernand Léger's painting Woman with a book from 1923.
Michael researched extensively while working on this painting—visiting MoMA to study the Léger painting and of course, the Statue of Liberty- both located in his hometown, New York City.
Statue of Liberty 1923 is being offered as a giclée on canvas print, with a limited production of 195 signed and numbered prints.
The canvas measures 18" x 24".