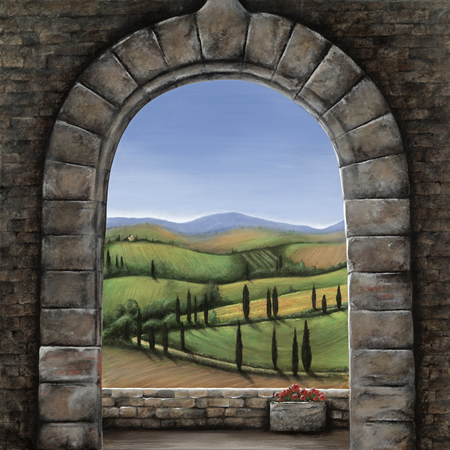 Luna di Miele
Luna di Miele (translation Honeymoon) was inspired by a visit to the Chianti Region of Tuscany, Italy. Michael and his wife, Nancy, spent part of their Honeymoon at a Tuscan Villa, where this old stone arch was located.
Luna di Miele is being offered as a giclée on canvas print, with a limited production of 75 signed and numbered pieces.
The canvas measures 30" x 30"