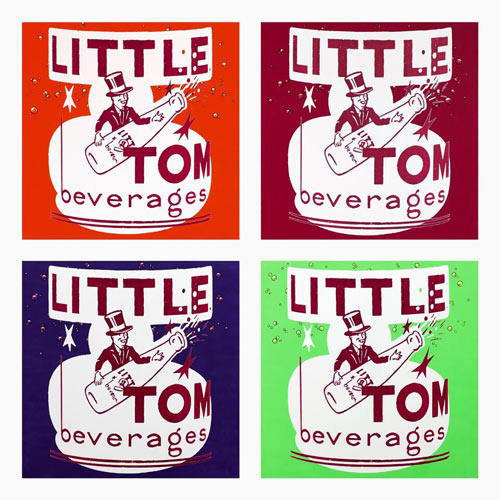 Little Tom
Cleveland's own 'Little Tom Bottling Company' was popular in the 1950's and 1960's.
They produced bright, colorful, flavored sodas: Orange, Lime, Strawberry, Cream Soda, Grape, etc… and came in these fun, little 6 oz. glass bottles.
In that era, every big family event would have a case of these at the ready… and kids (including Michael) used to go crazy over them.
Little Tom is being offered as a giclée on canvas print with a limited production of 25 signed and numbered prints.
The canvas measures 24" x 24".