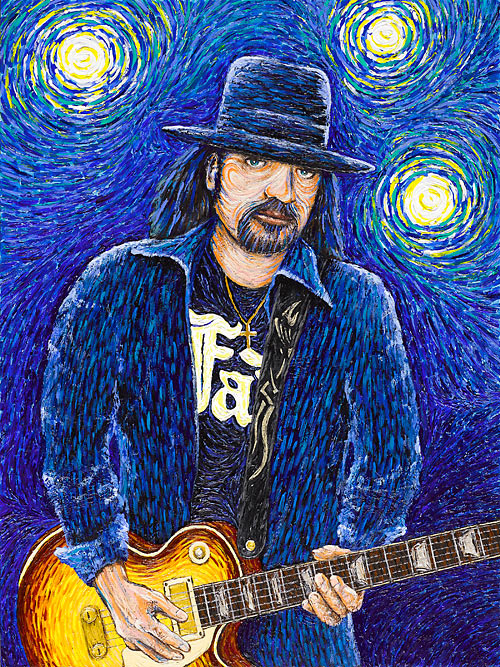 Gary Rossington
A loving Tribute to Michael's bandmate, and Founding Member of Lynyrd Skynyrd, guitarist Gary Rossington.
In Michael's words:
"I've intended to paint a portrait of Gary for a few years… and decided the time was right… so I looked through some photos and found one I had taken at a soundcheck… that photo is the reference for this painting. Gary, his wife Dale Krantz Rossington (she is one of the band's vocalists) and their daughters love the work of Vincent van Gogh… as do I. So, I knew they would appreciate my placing Gary into the look and feel of "The Starry Night". That original painting is in NYC at MoMA… and I have visited it countless times… so I had the perfect reference for the colors and texture as I was painting this."
Gary Rossington is being offered as a giclée on canvas print, with a limited production of 50 signed and numbered prints.
The canvas measures 18" x 24".