Paintings > Capt. Frank's Sea Food House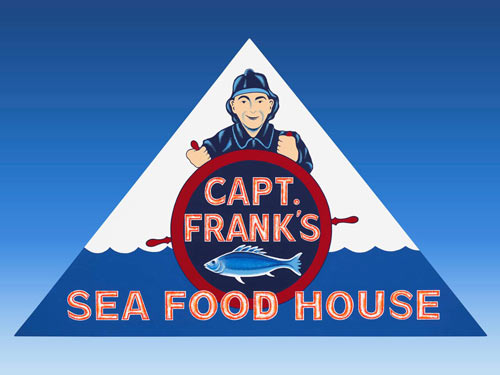 Capt. Frank's Sea Food House
This iconic restaurant, a Cleveland landmark, was first opened in 1954. Although it is no longer there, being demolished in 1994, it is still fondly remembered by Clevelanders of that era.
It was located at the East 9th Street pier on the shores of Lake Erie.
This sign, which sat atop the restaurant, is a memory from Michael's 1960's childhood… and was one of the magical sights to see when going Downtown.
Capt. Frank's Sea Food House is being offered as a giclée on canvas print with a limited production of 25 signed and numbered prints.
The canvas measures 18" x 24".