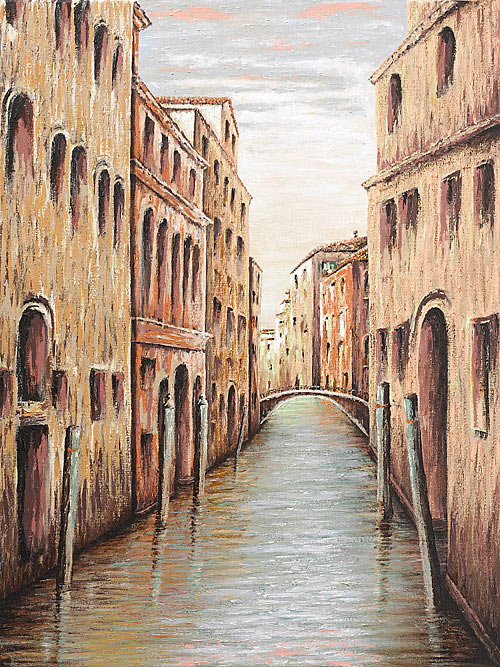 Canale Veneziano
(translation: Venetian Canal)
My wife, Nancy, and I went to Venice on our Honeymoon.
It was magical, riding a gondola through the canals… and I felt like I was transported back in time.
With this painting, I wanted to capture what I felt when we were there… being surrounded by buildings which were historic… and romantic at the same time.
Canale Veneziano is being offered as a giclée on canvas print, with a limited production of 75 signed and numbered prints.
The canvas measures 18" x 24"