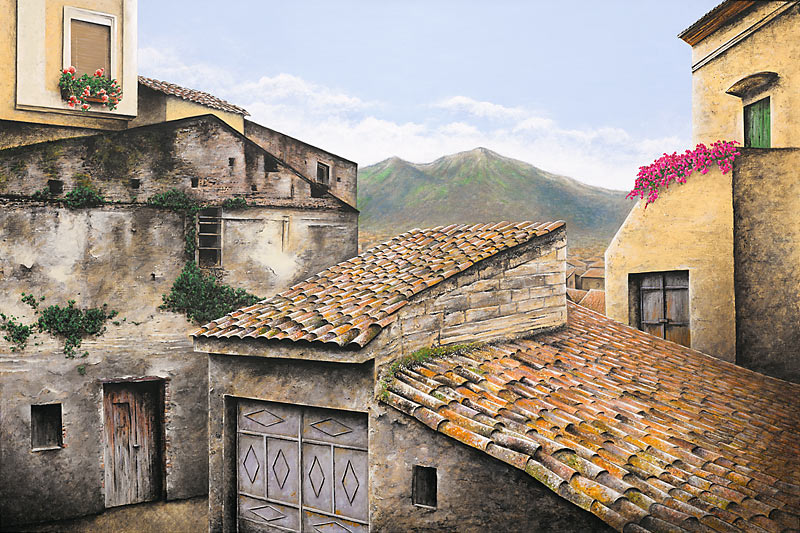 Bronte
In Michael's words, "In 1883, my grandfather, Pasquale Cartillone, was born in Bronte, Sicily. This picturesque town is situated in the foothills of the majestic, Mt. Etna.
It was here that he met my grandmother, Concetta, also a native of Bronte, was married and began raising a family.
My wife and I recently traveled there, to meet many, many cousins for the first time and experience the town where my family story began".
Bronte is being offered as a giclée on canvas print, with a limited production of 83 signed and numbered prints.
The canvas measures 24" x 36".