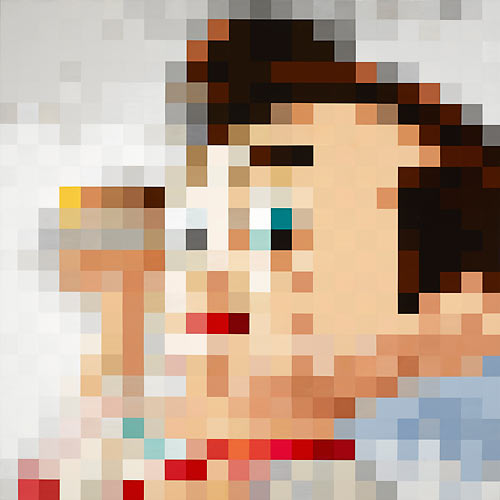 Big Boy2
(pronounced, Big Boy Squared)
Yes… it's supposed to look like this!
Michael is having a little bit of fun here, taking the beloved Big Boy and creating an optical illusion with it.
Up close, one sees the 576 squares of various color, but as you back away your vision smoothes out the squares and Big Boy comes into focus.
In Michael's words, "As a child, I saw that Big Boy statue often, where he proudly stood out front of the Big Boy restaurant and was always fascinated by it— so, it's not surprising that as an adult, I have a five foot tall Big Boy statue, proudly standing in the corner of my apartment."
Big Boy2 is being offered as a giclée on canvas print, with a limited production of 75 signed and numbered prints.
The canvas measures 30" x 30".